MEN'S TURKEY NIGHT
NOVEMBER 12th | 5:00 PM | here at the church
MEN OF CALVARY CONFERENCE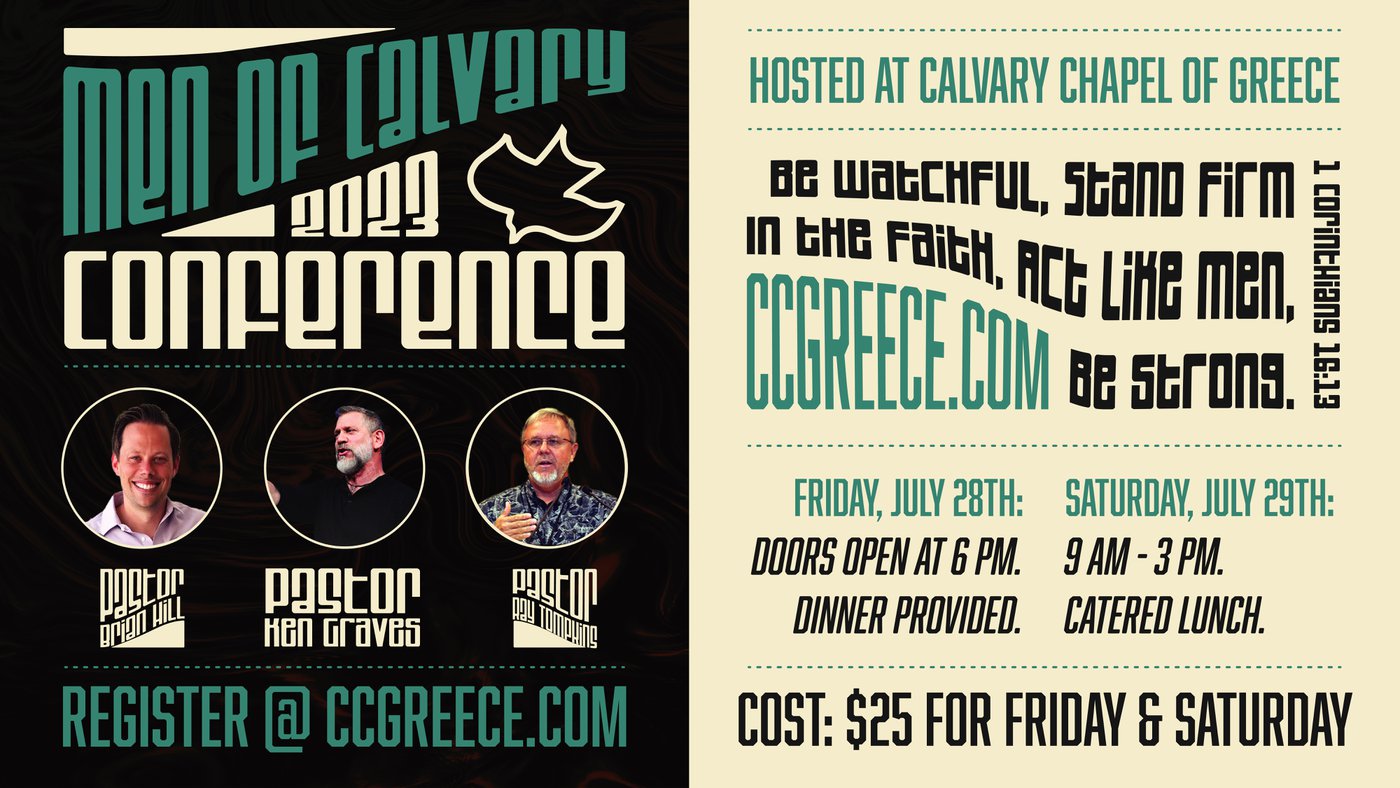 Missed out on this years men of calvary conference? Catch up now!
MEN OF CALVARY CONFERENCE 2022
TEACHINGS NOW AVAILABLE ONLINE!
Men of the skull.
In a day and age where male masculinity is often frowned upon we have a desire to define true manliness in light of the cross. As Men of Calvary, we are defined by what Jesus has done on that cross, "the place, which is called calvary" (Luke 23:33). 2nd Timothy 2:1-3 calls us to, "be strong in the grace that is in Christ Jesus. And the things that thou hast heard of me among many witnesses, the same commit thou to faithful men, who shall be able to teach others also. Thou, therefore, endure hardness, as a good soldier of Jesus Christ." And in 1 Timothy 4 we are called to be an example of the believer and to the believer. So as the Men of Calvary our goal is to take the things God has poured into our lives and pour them into others' lives. Following the example set before us by our Lord and Savior, Jesus Christ; with obedience to God even unto death.
Men of Calvary Gatherings